Thursday, June 2, 2022 / by Margie Wright
Our pets are some of the most important members of our families. We love them dearly, spend an exorbitant amount of money on them, and do everything we can to ensure that we are taking care of them. The real estate world is taking notice of this as more and more people are having wants and needs for their next home based around their pets. It may not be possible to get everything you want for your pet in your home, but that doesn't mean that you can't modify the area for your home to give your pet the best living experience. Read on for tips on creating cozy, indoor spaces for your pets!
Select the Best Flooring
Likely you'll let your pets roam the entirety of your home, but that doesn't mean you can't give them a designated zone. This space would hold their beds, toys, maybe even where they're fed. If you have a say in the flooring for particular areas, or if you're okay with a bit of remodeling, try to go for ceramic tile for the flooring. It's durable and stain-resistant. If there's already ceramic tiling in an area of your home, it may be the best place for your pet's primary residence!
So why not hardwood flooring? Hardwood is certainly better than carpet (see the next tip for more on that), but they are more likely to show scratches. It also is likely that your pet could skid across the hardwood flooring. If you're worried about the scratches or the skidding, consider putting down mats. The anti-fatigue mats that work wonders in the kitchen are a great option.
Avoid Carpeting
As mentioned above, carpeting isn't a great option with pets. It can be snagged by pet toenails which could lead to your pet being hurt and the carpeting being damaged. Remodeling the space is probably your best option to keep from the dangers of pets and carpet. Not to mention, carpet is much more difficult to clean over time. Washable runners or separate carpet squares can help with that.
Take Advantage of Existing Spaces
Unused crawl spaces, attics, basements, and family rooms can become the perfect indoor areas for your pets! Crawl spaces that are contained and drywalled can be used for cat hideaways or dog dens. make sure that there is enough room for beds and comfortable pet seating in the space. Also make sure to remove the crawl space door so your pets can move in and out freely.
Family rooms, finished attics, and finished basements can give you even more options for indoor pet spaces. There will typically be more room for your pet to run around freely. Depending on the amount of room you have, you could even easily have litter boxes or pee pads placed down without it getting in the way of the play space. Further, add cameras to keep an eye on your pet while you're away. Interactive cameras can allow you to talk to your pets and toss treats to them as well.
DIY
If you don't have as much space to work with, that doesn't have to stop you from making usable houses for them to reside in. Old side tables or even kitchen tables can became usable on top and bottom. The underneath of a table, with a bit of DIY, can become a cozy doghouse. Plywood, glue, paint or decorations, and finishing nails are all you need aside from the tools to put it together. With many different ways to make them, all it takes is a quick Google search to find the one that fits best for you!
Install a Catio
Whether it be pre-made or made from scratch, catios are great for keeping your cat safely enclosed and entertained. Some are built on as patio enclosures while others are pre-made, able to be purchased online, and fit even small spaces. Most all catios are equipped with ramps, bridges, perches, mazes, and built-in toys and scratchers. If you want to build your own, there's a wealth of information and designs out there. The best part about building your own catio? You get to make the decor and colors fit with your home's design!
Pet Beds Galore
Just as we deserve and want the coziest beds possible, so do our pets! Soft, unique beds are great at providing interior home decor while also ensuring your pet has a comfy place to rest. Some pet beds can even act as other functional furniture pieces. Some include storage and hooks for keys, leashes, and other items. Try to aim for stain-resistant finishes that are easy to clean up.
Consider the Little Things
A step to help older pets onto furniture is a big help to their joints and overall comfort and well-being. For cats, having ample amount of scratching posts will save your furniture and help your cat be happier. Have a variety of shapes, sizes, and textures to bring the most happiness.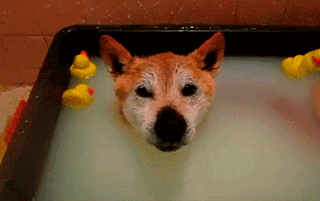 ---